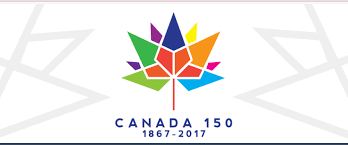 Join the community on July 1st as we have a huge party celebrating Canada's birthday!
It starts at St. Paul's Church in Manitowaning at 9:30 am with a short outside service followed by peal the church bell 150 times, a complimentary breakfast and fun scavenger hunt.
Head down to the beach and we will be at the waterfront with activities, a waterslide, and our annual cardboard boat races.
The Fire Department will be at the beach serving lunch from 11 am to 1 pm.
Kids activities from 12-1:30 pm and the CARDBOARD BOAT RACES  at 1:30 with two $100 cash prizes being up for grabs.
2 pm has the local band Rural Routes playing at the Senior Park at the corner of Queen and Arthur Streets.
Come to the fairgrounds that evening for a movie in the atrium at 7:30 pm featuring 'Moana' and stay for a HUGE display of fireworks at the fairgrounds! Snacks will be available by the Brownies group in Manitowaning.