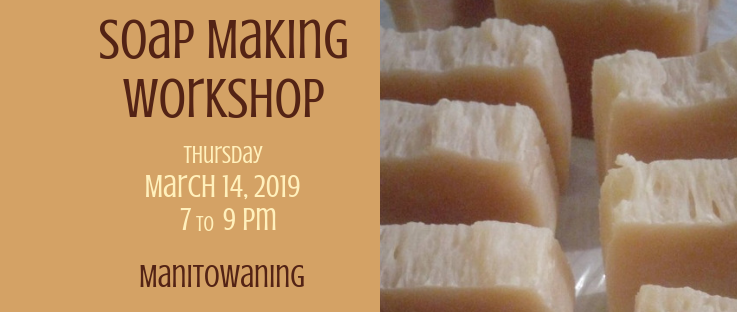 Learn about cold-process soap making and make your own organic soap (approx. 8 bars) to take home at the end of the
workshop. This introductory workshop will also cover history of soap; basic soap chemistry; safety precautions when  orking
with Lye; measuring, mixing and monitoring temperatures; and also how to blend in fragrance as well as flowers and/or spices.
March 14, 2019 from 7-9 pm at St. Paul's Church in Manitowaning.
Cost is $65, older children may attend.