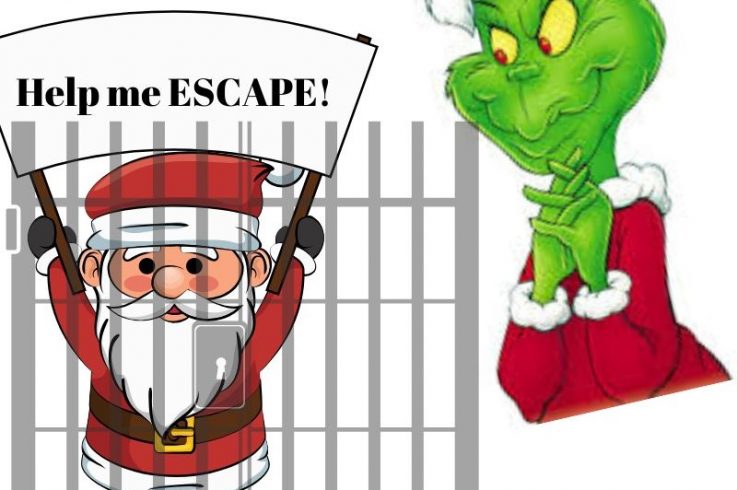 How could this be?
With  only weeks before Christmas the Grinch has landed in Manitowaning and has kidnapped Santa and is holding him hostage at the Assiginack Public Library!
There is only one way Santa can get out in time and your help is needed! You have to bring your friends, family, coworkers,  and reindeer to solve the clues to release Santa from the Grinch.
Time is of the essence. The Grinch is only allowing two opportunities for Christmas  to be saved this year.
November 26th and 28th from 6:30-8:30 pm at the Assiginack Public Library in Manitowaning.
Please call to book your time to help Santa escape by calling 705 859-2110.
If you feel inclined, a basket will be set up for non perishable items that will go to the Manitoulin Food Bank.