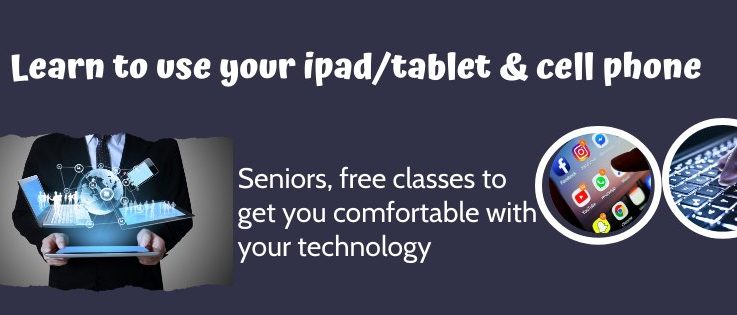 Start:

September 21, 2021 - 12:00am

Ends:

October 28, 2021 - 12:00am
Join Barbara Baker as she takes you through understanding your cell phone, and ipad/tablet.
With a variety of courses to choose from, there is something to help you become more comfortable with your device. Classes are listed below and you need to sign up at this link.
All classes are free thanks to a Senior Community grant and will take place in the Assiginack arena lobby from 1-3 pm.
Beginner Cell Phone – SOctober 19
Advanced Cell Phone – October 21
Beginner Ipad/tablet – October 26
Advanced Ipad/tablet – October 28
Registration is limited, sign up here