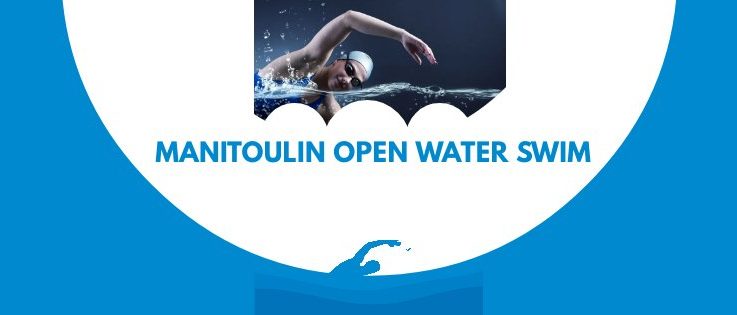 August 20, 2022
3rd  annual open water swim on Manitoulin Island, now offering two distances, 1.3 km and 2.5 km. Event starts at 10 am, pls be ready to go 30 minutes prior. If weather is questionable, we will move the race ahead up to 30 minutes, so a possible 9:30 am start.
Goal: Swim to marker and back from Manitowaning beach. 1.3 km or 2.5 km. Participants decide distance prior to entering water.
Cost: $40 to register. Click here to register.
All swimmers must have a bright coloured bathing cap on. Swimmers must sign waivers at registration and pay fee. Wetsuits are allowed, goggles encouraged as well. Swimmers wearing fins will be placed in the 'assisted swimming' category.
Spotters will be in kayaks, stand up paddleboards and boats watching sections of the race.
Participants are strongly encouraged to bring their own spotter but the spotter must not interfere with other swimmers.
Event will be timed. Age categories determined at race time based on entries. Will be prizes.