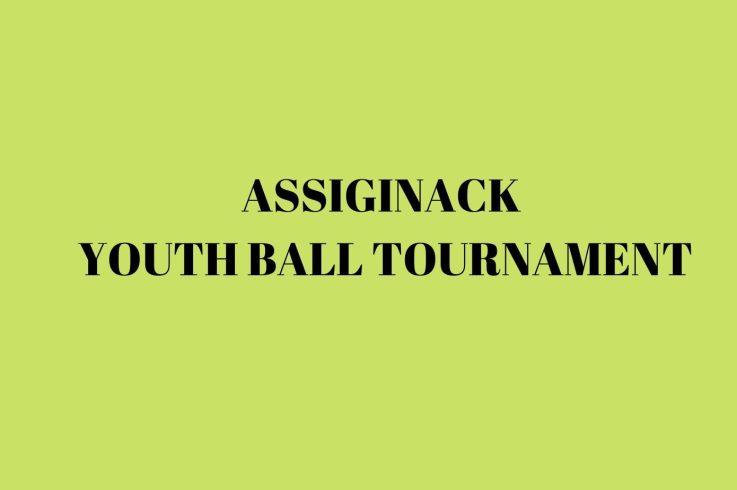 Start:

August 19, 2022 - 12:00am

Ends:

August 21, 2022 - 12:00am
Assiginack is going to host a youth ball tournament on August 19, 20, 21, 2022. If a large number of teams register, some games will also take place on the evening of the 18th. As this is our first tournament, we are starting with 2 age divisions for this year, with the hopes of expanding the following year.
Division of 13 and under – players players born 2009 and younger
Division of 14-16 years of age – players born in 2008, 2007, 2006
GUARANTEED: 3 Games: 5 inning games – 1 hour – 5 run limit per inning – No tie games
Must have a minimum of 5 females and 5 males on the team.
GENERAL INFO:
3 pitch rules – teams will pitch to their own team….may switch pitchers at any time.
Pitcher Protective Screen will be used. If batted ball hits screen it will counted as strike
Batting helmets must be worn by batters and baserunners. Helmets provided if needed.
Complete playing rules will be sent out the week prior to tournament
Cost is $100 entry fee per team and must be done online here. Once paid and registered, you will be sent a team document to fill out your coaching staff and players. You are not considered registered until you have received an email with the team document.