Welcome to the Assiginack Museum Heritage Complex!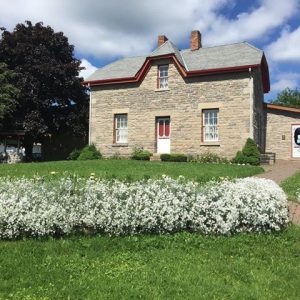 Assiginack Museum is nestled in the village of Manitowaning, Ontario, Canada.  We have a beautiful green area for you to stroll through as you enjoy a pioneer home, blacksmith shop, school house and a barn.
Our main building has a wonderful collection of glassware, porcelain and pottery. This museum contains artifacts that tell the story of early settlers to this area of Manitoulin Island and has a connection to people living here.
The museum has a great interest in genealogy and our curator is very knowledgeable in local families and local history.
The museum is open from June to September each spring and summer.
Come explore!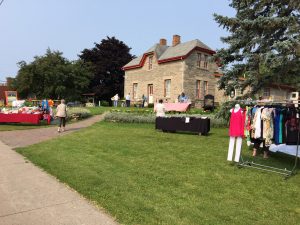 Hours of Operation:
June: Monday to Friday, 10 a.m. – 5 p.m.
July & August: Monday to Sunday, 10 a.m. – 5 p.m.
September: Monday to Friday, 10 a.m. – 5 p.m.
Contact Information:

Curator:  Kelsey Maguire
125 Arthur Street, Manitowaning, ON P0P 1N0
Tel: (705) 859-3905
Email: AssiginackMuseumCurator@gmail.com