Assiginack Cenotaph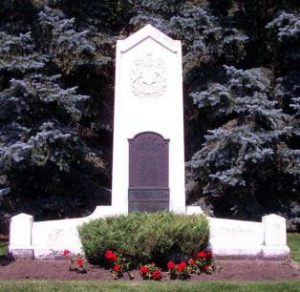 Installed in affectionate memory of those who made
the supreme sacrifice in the Great War of 1914-1918.
LAWRENCE BEATTY
LORNE BRADLEY
JOHN COWAN
JOSEPH ENOSSE
CHARLES HOLMES
WILFRID HOLMES
ROBERT HUNTER
JOHN HUGHSON
FRANK LAVALLEE
JOHN MACDONALD
JOHN MAGUIRE
VINCENT MISHNISHKOTEWE
THOMAS MOORE
FRANK NIGHSWANDER
ANDREW PELTIER
LAWRENCE RUSSELL
VALENTINE WILMAN
LORNE WALKER
MICHEL WABANOSE
BENJAMIN BALLANTYNE
OHN H LEACH
ALEXANDER L BALLANTYNE
THEY DIED THAT WE MIGHT LIVE
1939 – 1945
DOUGLAS WEEKS
ERIC HUGHSON
ERNEST SAGLE
JOHN HALCROW
AUBREY CHALMERS
Veterans' Gallery of Honour
The physical Gallery of Honour is at the Assiginack Public Library at 25B Spragge Street.
With due respect, the Township of Assiginack is very proud to offer this section to pay homage to all Veterans affiliated with our area who have served and continue to serve to keep our country, ideals and people free.
We acknowledge the fact that this gallery is not complete and deem it as an ongoing tribute under development. As such, we'd greatly appreciate photo or name submissions to add to our gallery to make it as complete as possible. Any original photos mailed or delivered to the Assiginack Municipal Office will be treated with care, scanned and reprinted for our Wall of Honour and will be returned to the sender in a timely manner.