Welcome to the Assiginack Museum Heritage Complex!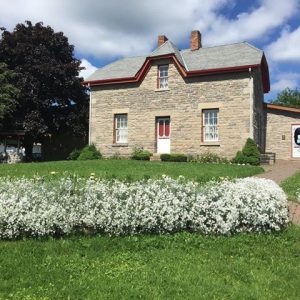 Assiginack Museum is nestled in the village of Manitowaning, Ontario, Canada.  We have a beautiful green area for you to stroll through as you enjoy a pioneer home, blacksmith shop, school house and a barn.
Our main building has a wonderful collection of glassware, porcelain and pottery. This museum contains artifacts that tell the story of early settlers to this area of Manitoulin Island and has a connection to people living here.
The museum has a great interest in genealogy and our curator is very knowledgeable in local families and local history.
The museum is open from June to September each spring and summer.
Come explore!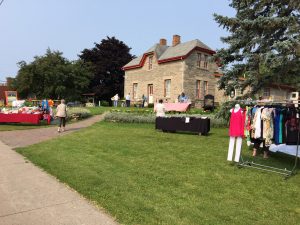 Hours of Operation:  
June: Monday to Friday, 10 am – 5 pm
July: Monday to Friday, 10 am to 5 pm
August: Tuesday to Saturday, 10 am to 5 pm
September: Monday to Friday, 10 am – 5 pm
---
Genealogy Information Available!
The Museum archives have a collection of organized genealogical files for many of the families that have lived in the Assiginack Township and Manitowaning area since its founding, including family information and photographs. We also have general files related to early Manitowaning businesses, schools, images, and other subjects. Much of the information we have can be found in the Assiginack history book, "A Time To Remember", but we have also accumulated additional information on many subjects in the twenty years since that book was originally published.
Whatever information we do have has been kindly donated by generous individuals over the years. If you have family trees, photographs, or other information that you would be willing to share copies of with the Museum, please contact us.
The Museum has indexes for the Manitoulin cemeteries, and clipping collections for Births Announcements and Obituaries. We also have microfilm copies of Registrations for regional Births, Deaths, and Marriages. We have printed copies of several censuses for Assiginack, as well as voter's lists from assorted years.
The Museum is also the archives for the Manitoulin Expositor bound-edition hard copies, on loan from them.
A research room is available for supervised perusal of these materials. Please make an appointment with the curator ahead of time if possible.
---
Contact Information:

Curator:  Kelsey Maguire
125 Arthur Street, Manitowaning, ON P0P 1N0
Tel: (705) 859-3905
Email: AssiginackMuseumCurator@gmail.com